Welcome to Canyon Park Apartments
ABOUT
Canyon Park Apartments in Tallahassee, FL, is home to a fantastic location where endless opportunities for work and play collide. At our Tallahassee apartments, you'll find yourself surrounded by an amenity-rich community and beautiful scenery. Experience one of the best destinations for embracing all living in Florida has to offer. Enjoy a prime neighborhood with easy commutes and the perfect balance of modern city life, relaxation, and opportunities for adventure. Ready to step into your dream lifestyle? Join our thriving apartment community today!
Address
1325 W Tharpe Street
Tallahassee, Florida
32303
Office Hours
Monday - Friday: 09:00 AM - 06:00 PM
Saturday: 10:00 AM - 04:00 PM
Sunday: 12:00 PM - 05:00 PM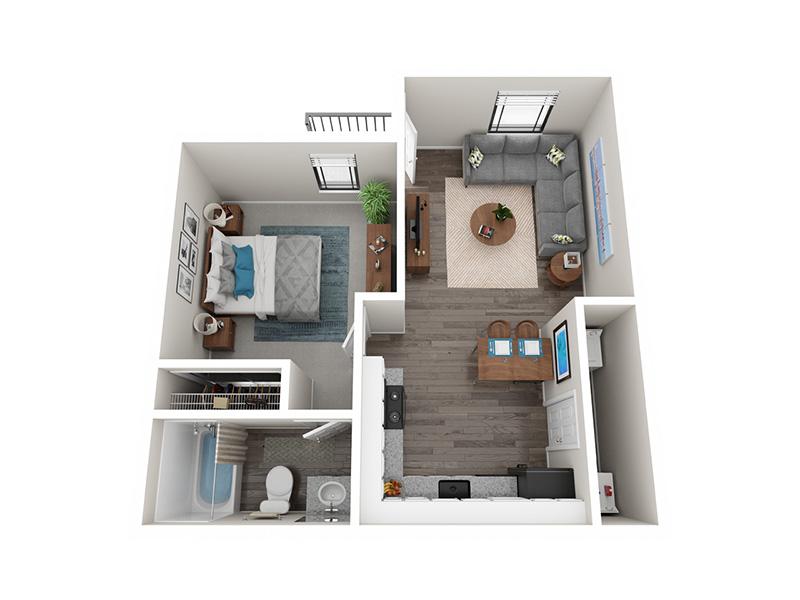 Arcadia
SQ FEET: 525
BEDROOMS: 1
BATHROOMS: 1
DEPOSIT: 500
PRICE: $1199
AVAILABLE: 2
WEB SPECIAL: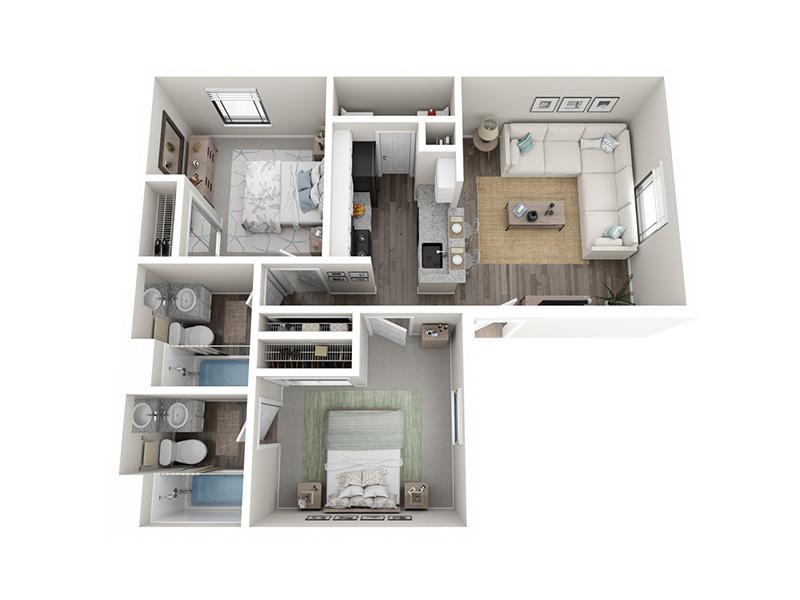 Everglades
SQ FEET: 825
BEDROOMS: 2
BATHROOMS: 2
DEPOSIT: 500
PRICE: $1325
AVAILABLE: 2
WEB SPECIAL: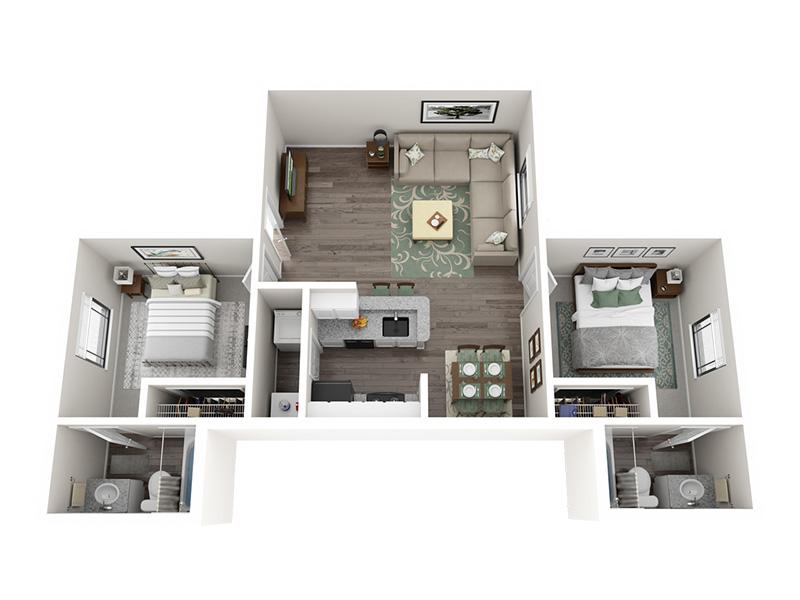 Sequoia
SQ FEET: 850
BEDROOMS: 2
BATHROOMS: 2
DEPOSIT: 500
PRICE: $1365
AVAILABLE: 2
WEB SPECIAL: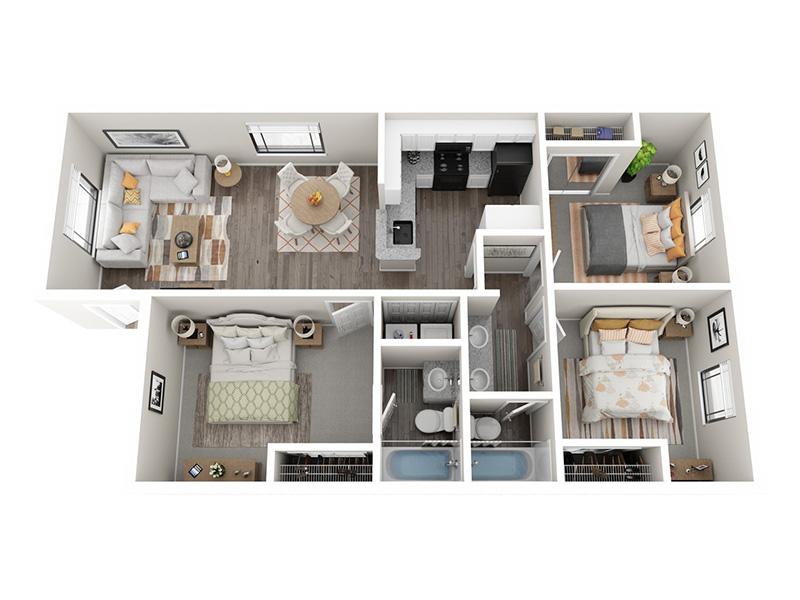 Glacier (2BR with a Den)
SQ FEET: 1000
BEDROOMS: 2
BATHROOMS: 2
DEPOSIT: 500
PRICE: $1399
AVAILABLE: 2
WEB SPECIAL: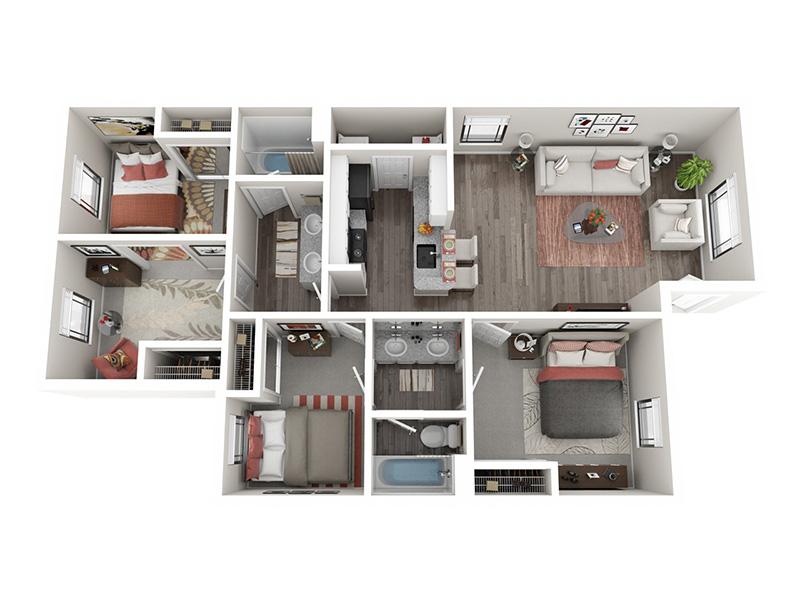 Yellowstone
SQ FEET: 1150
BEDROOMS: 3
BATHROOMS: 2
DEPOSIT: 500
PRICE: $1425
AVAILABLE: 2
WEB SPECIAL: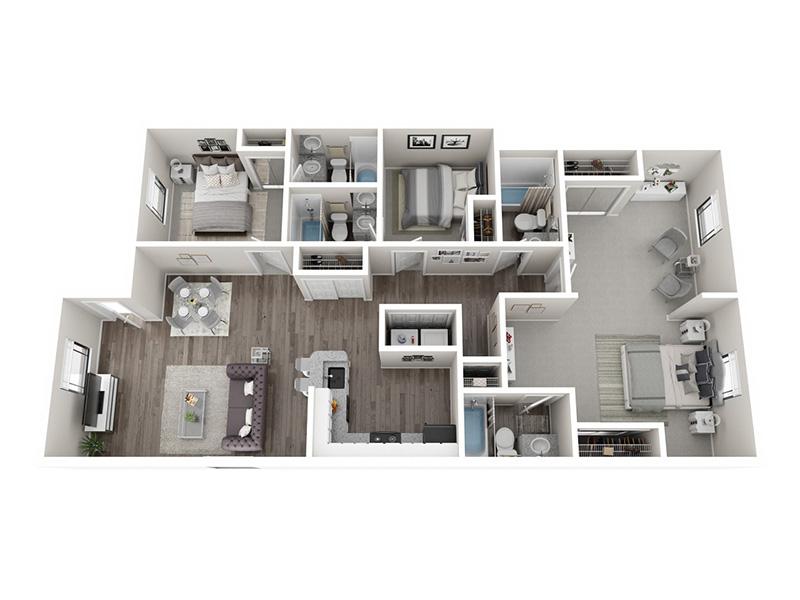 Yosemite
SQ FEET: 1350
BEDROOMS: 3
BATHROOMS: 2
DEPOSIT: 500
PRICE: $1575
AVAILABLE: 2
WEB SPECIAL:
Apartment
Ceiling Fans
Cable Ready
Washer & Dryer
Central Air Conditioning
Spacious Interiors
Wood-Style Flooring
Private Patio*
Gourmet Kitchens with Breakfast Bar
Newly Renovated Apartments
Superior Grade Plush Carpet in Bedrooms
Granite Style Countertops
Property
Fitness Center
Reserved Parking
Pet Friendly
Hot Tub
Pet Stations
Yoga Room
Coffee Bar
Children's Playground
Pickleball Courts
Lounge Area
2 Pet Parks
4 Bench Areas
Trellised Grill Area
Resort Style Pool
Full Length Frameless Mirrors
Jogging & Walking Trail Access
Biking Trail Access
Sheryl Howell
Stars: 5
Alex and Shannon goes above and beyond fpr their tenants. They are super friendly ans always have welcoming personalities. I love how proactive tgaey are amd made the process seamless for me.
Jul 28, 2023
Eustacia Richardson
Stars: 5
Very nice apartment complex it's secure with gated entrance and I felt safe while visiting there.
May 07, 2023
Christin Aboutawila (Rivera)
Stars: 5
Apr 21, 2023
Christin Rivera
Stars: 5
Apr 21, 2023
Terri Sellers Hatten
Stars: 5
Attentive and helpful with tenant needs. Very responsive. 2 year resident
Apr 12, 2023
Aaron Longstreet
Stars: 5
The office staff at Canyon Park is great! Christin and Veronica both were highly attentive to my concerns and quick to address all my questions!
Apr 11, 2023
Emanuel Rivera (Manny)
Stars: 5
I toured with my kids Canyon Park as we're looking for a nice, apartment complex to move into. Christin and Veronica in the front office helped me out as soon as I walked in. Any questions I had they answered and seemed very knowledgeable about the property and what goes on. The property itself is beautiful and has plenty of space. The model was built into the leasing office which I think was super convenient. Love it here at Canyon Park!
Apr 10, 2023
Anjuar Underwood
Stars: 5
Veronica and Christine has great service and really make us feel at home we love our apartment
Apr 05, 2023
lovei collins
Stars: 5
It's so beautiful and the staff is amazing
Jan 18, 2023
MsRubii ReddTheOne
Stars: 5
Been here for over a year love these apartments. They keep up on landscaping and work orders are completed in timely manner. Enjoy how they send emails on anything or events that are happening on the property to help everyone get to know each other. You will enjoy the space of the complex plus newly renovated units
Dec 27, 2022
Live with Purpose by BABY ACHERA
Stars: 5
I am so happy to this place. Mary was so accommodating and attentive every time. I got 3 BD and my apartment is beautiful and neat. Newly renovated and all appliances are new. I would recommend canyon apartment to my friend.
Dec 06, 2022
C F
Stars: 5
Shout to the Management staff. Ms. Kalynn and Mary are always on it and are very understanding of their tenant's situations. Thankful to be here.
Dec 02, 2022
Calvin Leggo Beauford
Stars: 5
Kaylyn & Mary are absolutely the best when it come to customer service. Thank you guys for all you do.
Nov 18, 2022
Josue Sanchez
Stars: 5
Brandon and Dwight the maintains guys were on point came and did what they had to do and left in no time. no problems
Nov 08, 2022
Jason Lee
Stars: 5
My experience with Kaylyn was so great. She gave me 3 wonderful tours because I was being very indecisive and her attitude was very positive she was a big help.
Nov 07, 2022
Laila Brown
Stars: 5
Kaylyn was the best for the job. Throughout my entire moving process kaylyn helped me in every angle she could. I recommend her to everyone. Love her personality.
Nov 07, 2022
Christian Brown
Stars: 5
I really love the service here the landlords and the people that work here is so nice and I appreciate them for letting me live here all love
Nov 03, 2022
Clodwick Jossurin
Stars: 5
This place was wayyyyy better than my last place. The ladies in the office are literally the best I've ever met. They handled all of my issues quickly. The moving process was so easy I got it all done in one day. Plus the pool is so beautiful
Oct 05, 2022
OKORIE CHINONSO
Stars: 4
Canyon Park is a lovely place to stay. It's a place of comfort and the leasing staff are awesome
Oct 05, 2022
Asia K.
Stars: 4
Updated Review: In the time since I write my original post, the community has improved greatly. The gate has been fixed, there haven't been any more violent incidents, and the new staff we have has been awesome. Compared to other places I've seen, the community is reasonably priced and modern. Do not lease here! A woman was robbed and shot on the property on Tuesday, September 21. There was also a violent incident involving a gang of men jumping two women. There have been car break ins and the gate is constantly broken which allows any and everyone to enter the property. The price went up $300+ just in the 14 months that I've been here and the quality of service has plummeted.
Sep 26, 2022
Aunk Ausar Mawu-Lisa
Stars: 4
Pool is usually closed on weekends. I just don't understand why. Weekends are my wife's only day off to enjoy the pool. 90 degree weather and pool is closed. When you bring it up to office they don't know what to say. Very disappointing that the pool is closed on weekends. Unless you want to jump the fence but I have a little baby so that's out of the question. OPEN THE POOL ONTHE WEEKENDS PLEASE. We pay for the pool so we can use it!!
Aug 13, 2022
Jeremy
Stars: 5
Application process was simple and straightforward. Special shoutout to Griffin - super friendly and very helpful. Answered all my questions.
Aug 12, 2022
Joe Smith
Stars: 5
Aug 12, 2022
Deidra Milton
Stars: 5
Mary @Canyon Park very professional and was able to answer all my questions with honesty I highly recommend anyone to ask for her if they're looking for an Apartment.
Aug 05, 2022
Stephanye Ezell
Stars: 4
Jul 24, 2022
Izzy Tabanguil
Stars: 5
Outstanding customer service! Beautiful place. The best I've experienced in a move/transition in very long time and the leasing staffs are on point! Griffin, one of the leasing employees went above and beyond and assisted my transition in a very timely manner. Griffin is very knowledgeable and helpful and always follows up to answer any questions I had. Mary and Latasha who I had a pleasure talking to on the phone were very helpful to ensure my application process and any leasing questions or concerns I had was conducted and completed in a timely and very professional manner. Griffin went above and beyond by helping me maneuver my U-Haul truck with a trailer pulling my car and helped directed me safely in a middle of a heavy down pouring rain late Monday afternoon on 7/11/2022 to my apartment. Griffin ensured my apartment was ready for move in. Griffin also followed up after my move to ensure I was taken care of and made sure if I had any questions or concerns that it would be taking care of immediately. I moved to Tallahassee from Jacksonville, Florida and I am impressed by the professionalism, hospitality, and making me feel welcomed and at home at Canyon Park. I give my experience so far at Canyon Park a 10/10 5 stars⭐️⭐️⭐️⭐️⭐️ The pool is beautiful, the security gate is high tech, I feel safe and it's so peaceful and quiet. Thank you also to Dakota M. for referring me to Canyon Park apartments. And to the maintenance personnels, thank you for your continued efforts and hard work. I ran into the main maintenance guy and he's a hard worker and I see him on property working hard knocking out them work orders and doing your best to get things repaired and I see you working late hours too. It is not un-noticed. You're doing an awesome job and I Thank you.
Jul 14, 2022
Stephanie Holloway
Stars: 5
Recently I had a great tour at Canyon Park. The staff was very friendly.
Jul 08, 2022
Myles Blue
Stars: 5
We've been here for over a week already and there seems to be nothing that can dissatisfy me even I see little lapses here and there. The fact that my family's safety and the convenience is secured ,that is more than enough. The amenities made us feel like we are on vacation all year round , at the same time, it made us feel at home! I cant wait to spend more great memories with my family here!
Jul 03, 2022
Dereyah Johnson
Stars: 5
This place looks beautiful! My friend just moved here and her apartment looked great! The staff was very nice. Thinking of moving here myself!
Jul 01, 2022
Kimberly Cureton
Stars: 5
This place is awesome ! I just moved 4 days ago and I love my new apartment!!! The new management there was so helpful with my move in. Latarsa the manager was so kind. Herself along with Mary the lady upfront and her colleague Kaylyn were so helpful. They made sure my place was fully detailed. Any problems that I had they were fixed before I moved in. After reading all the reviews I was skeptical about moving in but after visiting the property and meeting the new staff. I immediately went and got my deposit. I posted wat my place looks like. So clean and so excited very spacious as well I couldn't believe how big these places were for the prices especially now that everything gone up.
Jul 01, 2022
Ethereal Light Being
Stars: 5
I toured these apartments, a couple of weeks ago. I toured with this one lady, I think her name was Kaylyn. She made the tour so comfortable, they have a beautiful property.
Jul 01, 2022
Gabriel Rafi
Stars: 5
initial review: Currently awaiting my lease and I must say Katelyn was AMAZING. So far this has been the best experience I've had with a property management company. Look forward to living here. The location is beautiful and the renovated ammenities are extremely nice.
Dec 17, 2021